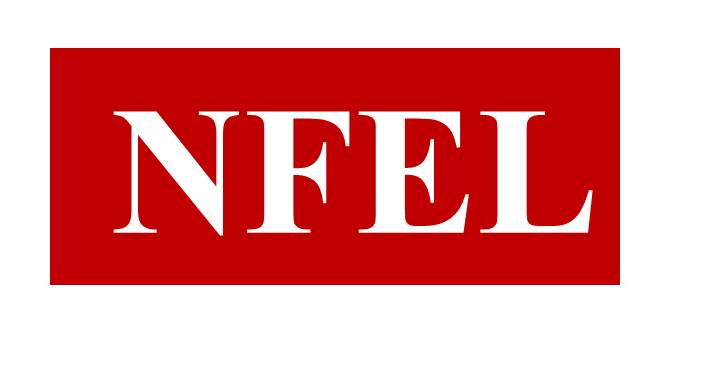 神经形态与柔性电子实验室
Neuromorphic and Flexible Electronics Laboratory
---
Research direction 1: Neuromorphic electronics
Neuromorphic electronics: the powerful function of the human brain is achieved through a network of nearly 100 billion neurons connected by billions of synapses.The synapse usually forms in a 20-40 nm wide gap between the axon of a neuron and the cell body or dendrite of a neuron.Through interdisciplinary research in neuroscience, physics, chemistry, materials science and engineering, researchers have simulated neuromorphic electronic devices with synaptic plasticity, namely artificial synapses.Artificial synapse devices can not only be used in supercomputers by simulating central nervous system as the basic functional unit of brain-like electronics.Peripheral nerve acquisition, processing and feedback of visual, auditory, olfactory and tactile signals can also be simulated as basic functional units of sense-like/motor nerve electronics, which can be applied to intelligent soft robots, artificial limbs, etc.
Application area 1: brainlike electronics Application area 2: sensory-like/kinesthetic nerve electronics

Triode structure synapse device: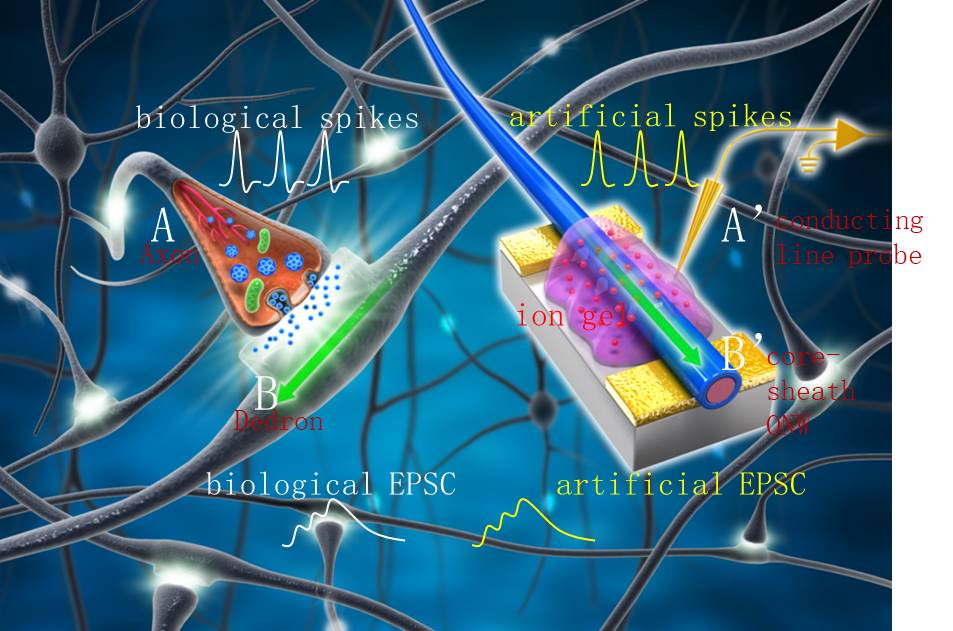 Ultra-low power consumption nanowires synapse devices
W. Xu, et al, Sci. Adv. 2016, 2, e1501326.

Flexible extendable nanowire synapse device
W. Xu, et al, Sci. Adv. 2018, 4, eaat7387
Diode-like structure synapse device: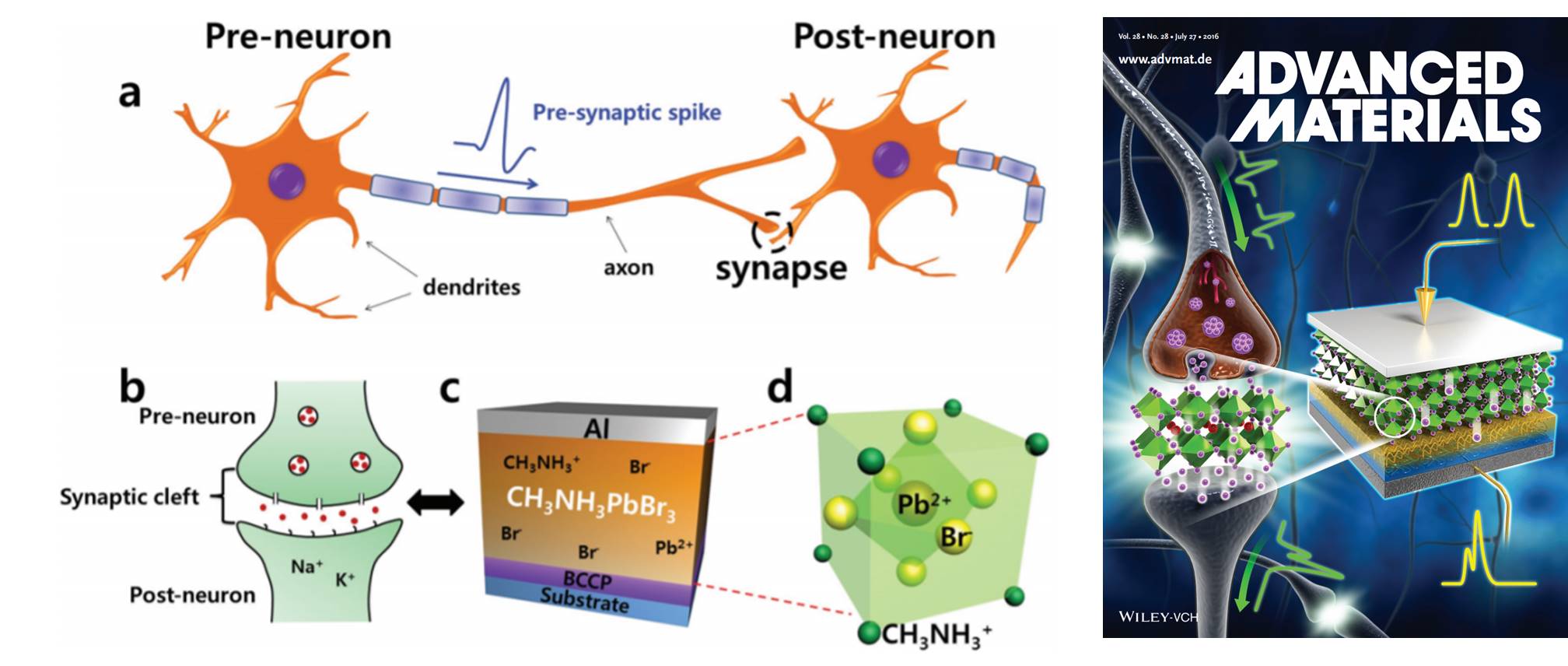 Perovskite synapse devices
W. Xu, et al. Adv. Mater. 2016, 28, 5916.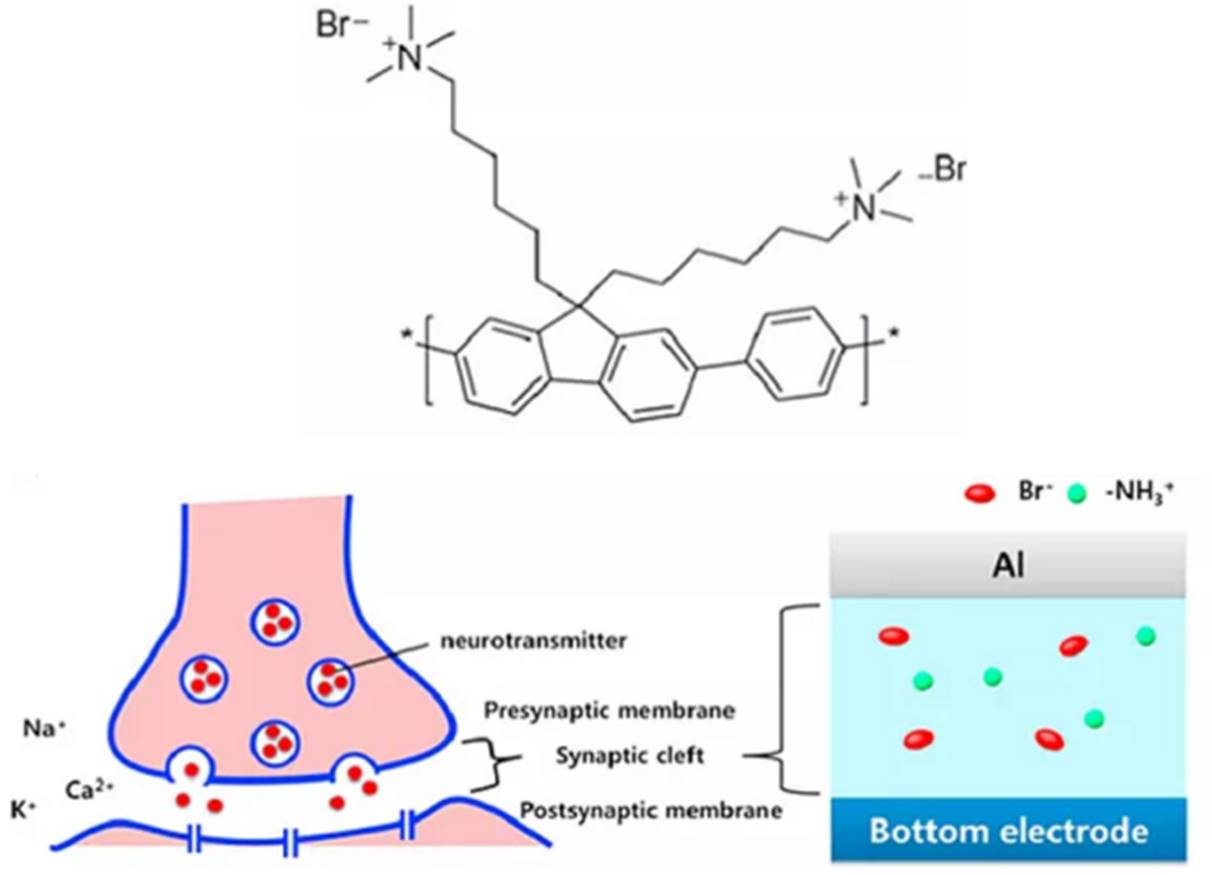 Super sensitive conjugated polyelectrolyte synaptic devices.
W. Xu, et al. Nano Energy. 2018, 48, 575.
---
Research direction 2: flexible artificial sensory neural system.
In the last two years, with the rapid development of artificial synapse devices, researchers began to turn their attention to the sensory neuroelectronic system.Through the organic combination of sensor and artificial synapse, the whole system has the function of sensing external signals, transmitting, analyzing and integrating.In this system, artificial synapse device is the core of signal integration, transmission and neuron-like signal transformation, and is the basic element of the construction of sensory nerve electronic system. The construction of flexible artificial sensory nerve system is of great significance for the development of intelligent soft robots and artificial limbs.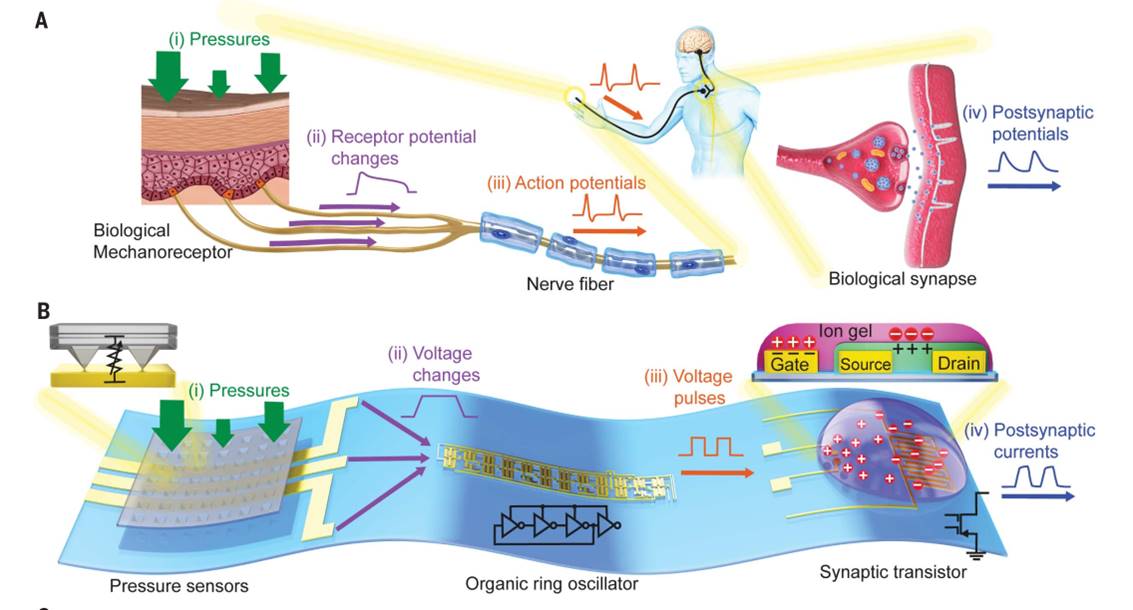 Science 2018, 360, 998 (Nature highlights, Science highlights)

Sense movement Read braille

The electron-biological hybrid reflex arc system controls insect movement
---
Research direction 3: digital controllable nanowire printing.
Digital controllable nanowire printing can be simple, low-cost and fast to print metal or organic polymer nanowires on a large scale, and can accurately control the printing of various widths and shapes of nanowire through solution solubility, printing speed and printing direction, so as to realize the large-scale preparation of nanowire transistors.It has potential application value in low-cost, large-scale integrated design and flexible device preparation.